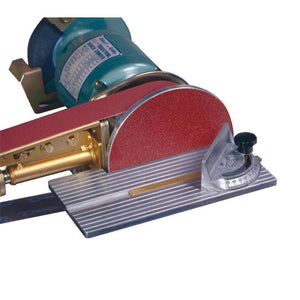 Multitool Table and Mitre bracket kit.
Attaching easily with only 2 bolts, the Multitool mitre table is a great accessory that enables you to have a stable work surface when using the 7 Inch abrasive disk.
The table can be adjusted to tilt 5 degrees up or 50 degrees down.
The Miter bracket is adjustable from 0 to 60 degrees.