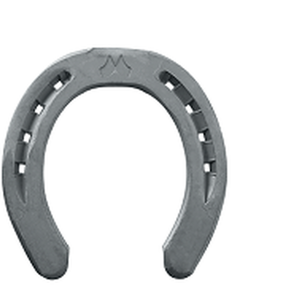 Libero Pony Front Toe Clip
The LiBero Pony is specifically designed for ponies and is a versatile pony shoe for both sport and leisure riding.
The LiBero Pony shoe was developed following an extensive study of pony hoof anatomy across European pony breeds and developed by an international team of experts.  
The LiBero pony features a 'Shape-to-Size' concept which means that the horseshoe can be adapted easily to fit different pony foot sizes.  As the conformation of a pony varies greatly from breed to breed, it is necessary to adapt both the dimension of each horseshoe and also the horseshoe geometry to the specific characteristics of the pony's foot.