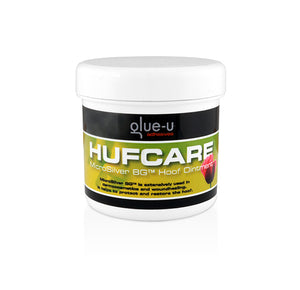 HOOFCARE
MICROSILVER BG™ HOOF OINTMENT
It is important to maintain the hooves of a horse on a regular basis as untreated problems can lead to severe pain and lameness.
Glue-U MicroSilver BG™ hoof ointment can be applied to the hoof sole and coronary band to help ward off bacteria that can lead to infections. The ointment can also be applied to wounds and abscesses to help the healing process.