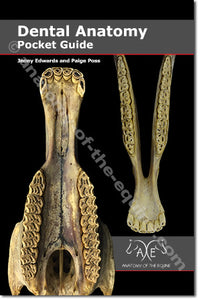 This portable teaching tool is invaluable aid in educating your clients on the basics of the dental anatomy.
Demonstrating and sharing knowledge is vital to the health and longevity of your business and having this handy resource at your fingertips will help you achieve this goal.
Featuring careful dissections and crystal clear photography, along with a high level of attention to detail in the design, this Guide provides a level of professionalism that far surpasses the norm.
Printed on 130-lb, glossy card stock with a full-color front and back, this Guide is both rigid and durable. The spiral binding makes for ease of use and portability.